Google has announced Google Publisher Plugin which enables you to easily use Google products, including AdSense and Webmaster Tools, with your WordPress site.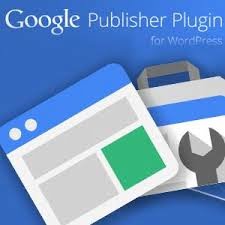 Adding AdSense ads usually requires you to generate snippets in AdSense and paste these into your site, or to manually edit PHP files. This plugin lets you place AdSense ads using a simple point-and-click UI.
This first beta version of the Google Publisher Plugin currently supports two Google products:
Google AdSense: Earn money by placing ads on your website. The plugin links your WordPress site to your AdSense account and makes it easier to place ads on your site — without needing to manually modify any HTML code.
Google Webmaster Tools: Webmaster Tools provides you with detailed reports about your pages' visibility on Google. The plugin allows you to verify your site on Webmaster Tools with just one click.
More info: https://support.google.com/adsense/answer/3380626