CashOff today the release of their official WordPress Coupon Plugin, which adds new functionality to WordPress websites. If you own your own domain and power it with WordPress, this new plugin will provide your website visitors with CashOff Coupons.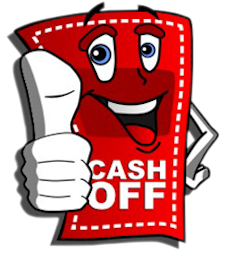 The plugin can be installed like most other WordPress plugin within a few seconds. After it is installed into a website, digital coupons created using CashOff.com will be visible on the WordPress site. Website visitors will then have access to digital coupons 24/7.
The plugin is available at:
http://wordpress.org/plugins/coupon-management-system
About CashOff Inc.
CashOff is a cloud-based Coupon Management System that enables merchants to create and manage professional looking digital or mobile coupons with ease. The CashOffs are the digital equivalent of traditional coupons but specifically designed to be used in emails, on websites and on social networks including Facebook, Twitter, Instagram and others.
Unlike Groupon and the other daily deal sites, which keep up to 50% of the revenue of any "deal" offered by a merchant, CashOff offers its do it yourself coupon management system as a free version without any revenue sharing whatsoever.
In this day and age, consumers expect there to be deals when they go shopping, but most small businesses cannot afford the revenue sharing the daily deal sites require and so they end up losing consumers to other companies that are willing to pay the exorbitant fees. Because of its low cost and marketing effectiveness, CashOff appeals to every business and is already being used by merchants in hundreds of cities on several continents.